3D synthetic scaffolds
Synthetic scaffolds that mimic the true human environment, available for research centers and companies partnering with Iscaffpharma.
3D printing models, our process
The patented proteins are used in synthetic scaffolds that will allow a cost effective platform to improve success rate in clinical development of treatments for aggressive cancer. The synthetic cancer models that mimic the true human environment are available for research centers and companies partnering with Iscaffpharma.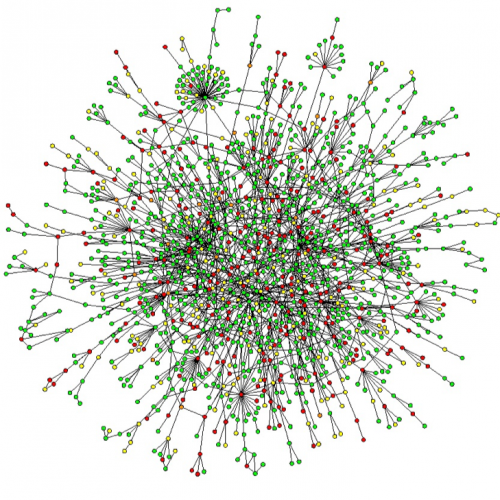 Selecting Proteins
Target identification
Screening of NCEs on gene expression and other factors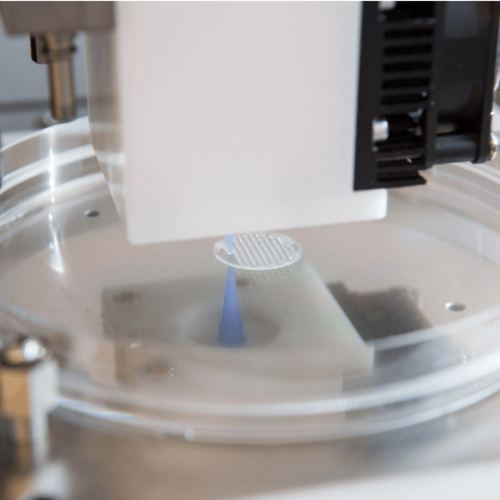 3D Printing
Synthetic scaffolds
Ink/Scaffold available to partners
Patient derived scaffolds
Solid tumours
Restricted number partners
Scaffold mimicking human environment
Precision
Personalized treatment
Liquid biopsy
Cell growth in synthetic & patient derived scaffold
The high resolution pictures show cancer cells re-populating both the human and the 3D printed cancer models that mimic the true human environment. Iscaffpharma provides analyses of cancer reporter cells for drug resistance, proliferation, differentiation, stem cell features and epithelial mesenchymal transition (EMT) in both 3D printed and human scaffolds.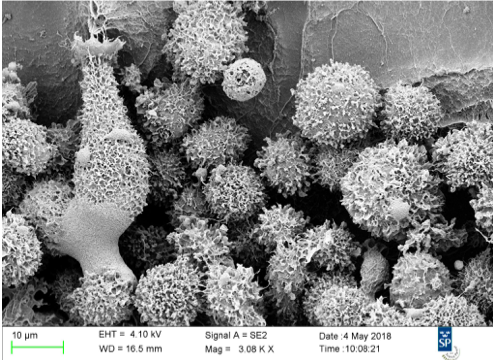 Cell growth in 3D printed scaffold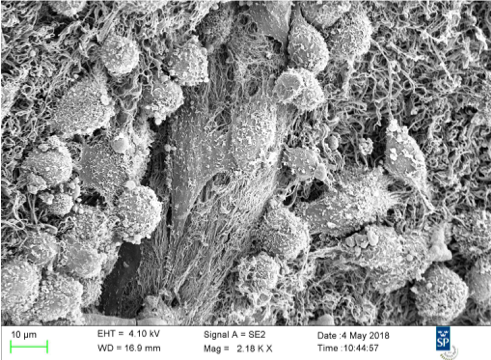 Cell growth in human scaffold
This project has received funding from the Eurostars-2 joint programme
Iscaffpharma and collaborators receive funding for Eurostars project with a total budget of 1.24 M€
Gothenburg University, RISE and Iscaffpharma received the prestigious grant support and are partnering with AstraZeneca (LSE/STO/Nasdaq: AZN), for a project to develop synthetic 3D-models that recapitulate the tumour microenvironment for cancer drug discovery.
The purpose of the project is to deliver novel synthetic 3D-growth models for cancer drug discovery and optimization based on unique information obtained from studies of patient derived scaffolds (PDS) from primary cancer samples. Sets of defined inks will be developed and formed into 3D-structures mimicking typical primary cancer microenvironments and used for optimization of cancer therapies with an initial focus on CAR-T cells targeting various cancer subtypes. The 3D-models will provide information about cancer cell type, specific killing of cancer cell lines and organoids as well as infiltration capacities of various types of CAR-T cells in proper human-like microenvironmental contexts.